The SPROG family of DCC devices
Controlling model railroad operation increasingly uses DCC, and the SPROG DCC Programmer family offers the ideal solution for programming and maintaining your fleet of DCC-equipped locomotives, in any scale from Z to G!
With the industry's most comprehensive support for decoders from all the leading manufacturers, the SPROG DCC family is now growing to meet the power needs to run your layouts.
There are now two major groups of SPROG DCC products, USB connected to your computer, or working with a Raspberry Pi computer.
USB connected
SPROG II and SPROG3 are stand-alone DCC programmers and controllers that work with your computer, able to be used in a complementary manner to an existing DCC system, or on its own.
The SPROG II or SPROG3 is not an interface to a DCC system, but does the things a typical Command Station does, in an easy to use, computer-controlled manner.
See the SPROG USB family page for more details!
NEW! Pi-SPROG Products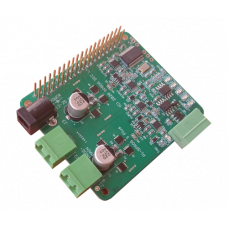 Mounted directly on a Raspberry Pi computer, the Pi-SPROG models offer all the capabilites to run a DCC layout, and/or Program DCC decoders.
We have single output and now also dual-output Pi-SPROG devices available.

With dual outputs, the Pi-SPROG 3 Plus is the first of the SPROG family to offer this feature.
Available as a plug-in board for your Pi, or as a complete ready to run package including a Raspberry Pi 4B.
Dual 2.5A DCC track outputs
Selectable Programming Track
Selectable dual "main" outputs
Selectable auto-reverse
See the
Pi-SPROG
page for more details!
We also offer booster options and are continuing to grow the SPROG family of products.
There are several SPROG products now available, so which one is right for your needs? See our Product Selector.
All SPROG products are sold in the North American market with appropriate high-quality regulated power supply, power and USB computer cables and full instructions. All software is available online or optionally on USB Flash drive or SD card as appropriate.